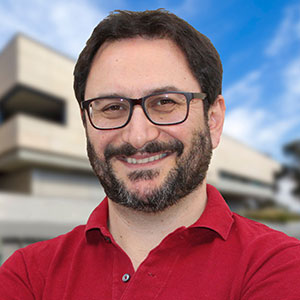 Director Stefano Forli
Dr. Forli is an innovator in development and applications of methods for virtual screening in medicinal chemistry. He is spearheading current development, application, and dissemination of the AutoDock suite, as PI on the NIGMS Software Development and Maintenance Grant Program (PAR11-029) and Director of RSD3. This work has included innovation in the design of force fields for accurate prediction of binding poses and binding free energies, development of the user-friendly Raccoon user interface for virtual screening, application of the AutoDock Suite to a wide variety of collaborative and CCSB projects, and continued support of AutoDock documentation, training materials, and user resources. Dr. Forli is directing a highly collaborative laboratory, including numerous projects with researchers at Scripps Research and other research centers and partnerships with hardware and software companies such as Intel, NVIDIA, and IBM. He is the director of the OpenPandemics: COVID-19 project, a crowdsourcing effort to run massive virtual screenings to identify potential inhibitors of proteins of the SARS-CoV2 virus to find new therapeutic approaches to the treatment of COVID-19.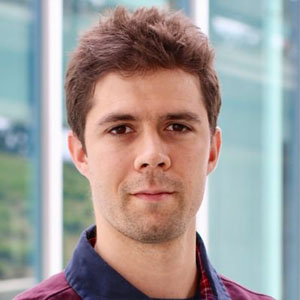 Coordinator Diogo Santos-Martins
Building on his extensive experience in design of docking methods and application to challenging collaborative projects, Dr. Santos-Martins coordinates all aspects of the day-to-day activities of RSD3.
Local Executive Committee
The RSD3 executive committee represents three generations of software development, deployment, and support. Arthur J. Olson is a pioneer in the field of molecular graphics and computational chemistry, and lends his extensive experience for conception and administration of RSD3. David S. Goodsell was the original developer of AutoDock and is highly active in the science outreach, and directs the creation of technical documentation, training materials and the RSD3 website. Michel Sanner brings decades of experience in the creation of component-based, extensible visualization and software environments, and acts as the primary architect of the RSD3 computational infrastructure.
Staff
We are currently in the process of hiring the RSD3 Staff.
External Advisory Committee
RSD3 is currently assembling an External Advisory Committee to provide oversight and guidance to ensure the long-term success of the Resource.